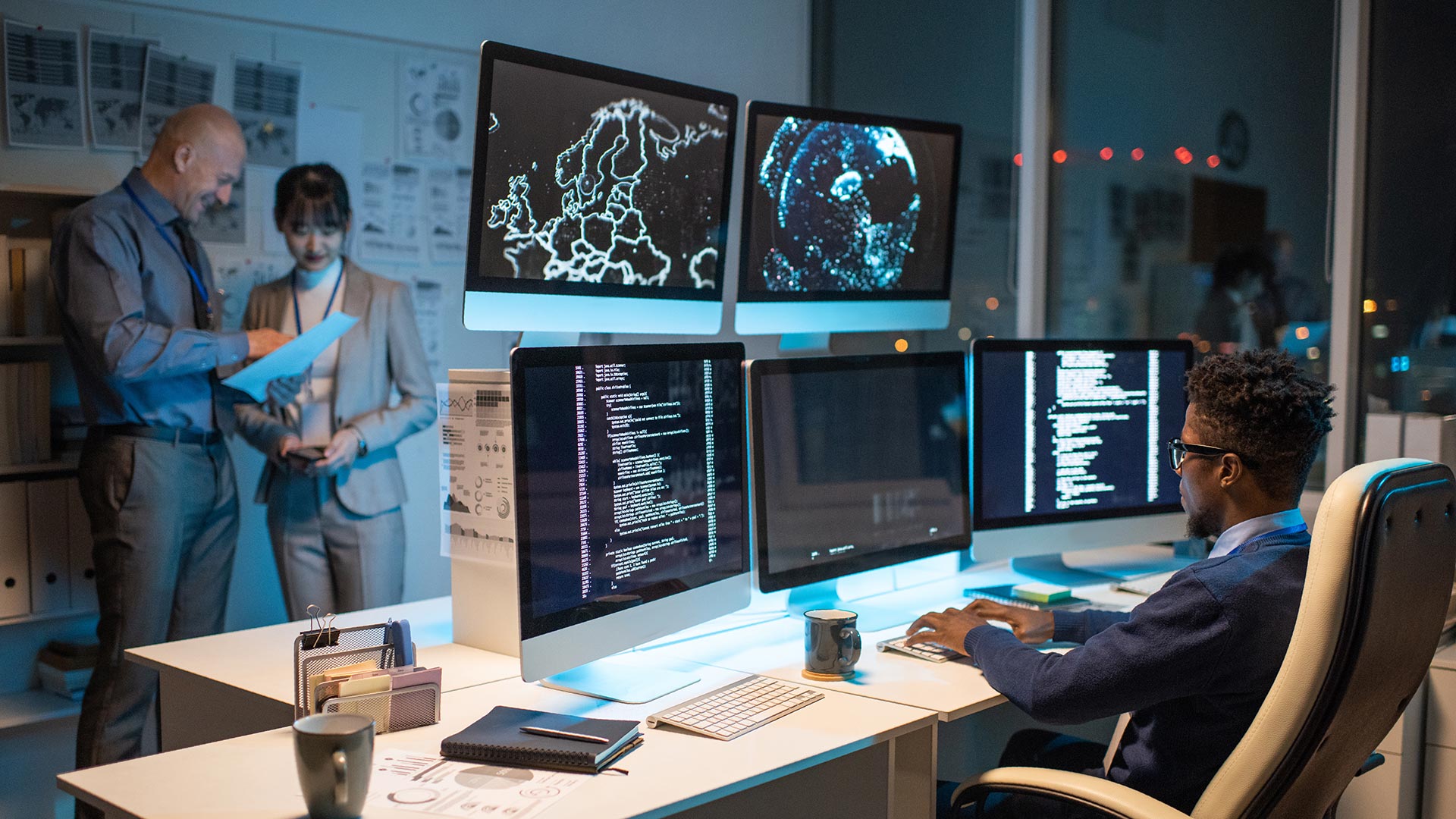 Managed Security Services In Indianapolis Keep Business Safe
How Managed Security Services In Indianapolis Keep Your Business Safe
In today's digital era, managing the security of your business has become more crucial than ever. If you're running a business in Indianapolis, you've probably contemplated the significance of cybersecurity and how it can affect your business's functionality.
This is where ProBleu, a premier managed security services provider, steps in. But what exactly are managed security services, and how can they help your business? Let's dive in and find out.
Understanding Managed Security Services
Role of Managed Security Services
Managed security services (MSS) are network security services outsourced to a service provider. In simpler terms, MSS providers, like ProBleu, take over managing your business's security.
This may include managing your firewalls, detecting intrusions, performing vulnerability scanning and penetration testing, and many other security-related functions.
Types of Managed Security Services
Managed security services can take on various forms, from managed firewalls and intrusion detection to virtual private networks, vulnerability scanning, and anti-viral services.
The type and range of the managed security services you choose ultimately depend on your business's unique needs and security goals.
Why Your Indianapolis Business Needs ProBleu's Managed Security
Enhanced Protection
ProBleu offers around-the-clock protection for your business, ensuring you are safeguarded against all potential threats. With ProBleu, you can rest easy knowing your network is monitored 24/7 by security experts.
Cost Savings
Managed security services from ProBleu can provide significant cost savings by reducing the need for in-house security personnel. Instead of investing in extensive security teams, you can outsource your security needs to experts in the field, saving both money and time.
Compliance and Regulatory Standards
With ProBleu, you can be assured your business will remain compliant with all relevant industry regulations. ProBleu stays current on all regulatory changes, ensuring your business follows best practices.
Key Features of ProBleu's Managed Security Services in Indianapolis
24/7 Monitoring
ProBleu's managed security services include round-the-clock monitoring of your systems to identify and respond to threats before they can cause damage.
Threat Intelligence
ProBleu's threat intelligence services provide in-depth insights into potential and emerging threats, helping your business stay one step ahead of cybercriminals.
Incident Response
ProBleu's expert team is prepared to respond quickly and effectively to a security incident, minimizing potential damage and downtime.
Case Study: How ProBleu Protected an Indianapolis Business
Consider a recent case study to understand the real-world benefits of ProBleu's managed security services. An Indianapolis-based retail company had been experiencing frequent security breaches, leading to substantial financial losses and damage to its reputation. 
After engaging ProBleu, the company saw a significant reduction in security incidents and improved system performance and regulatory compliance.
Conclusion
In conclusion, managed security services provided by ProBleu offer a comprehensive solution to keep your Indianapolis business safe from the many threats in today's digital landscape. Investing in ProBleu's services equates your business with enhanced protection, cost-effective solutions, and regulatory compliance.